Million Dollar Round Table 2021
June 8, 2021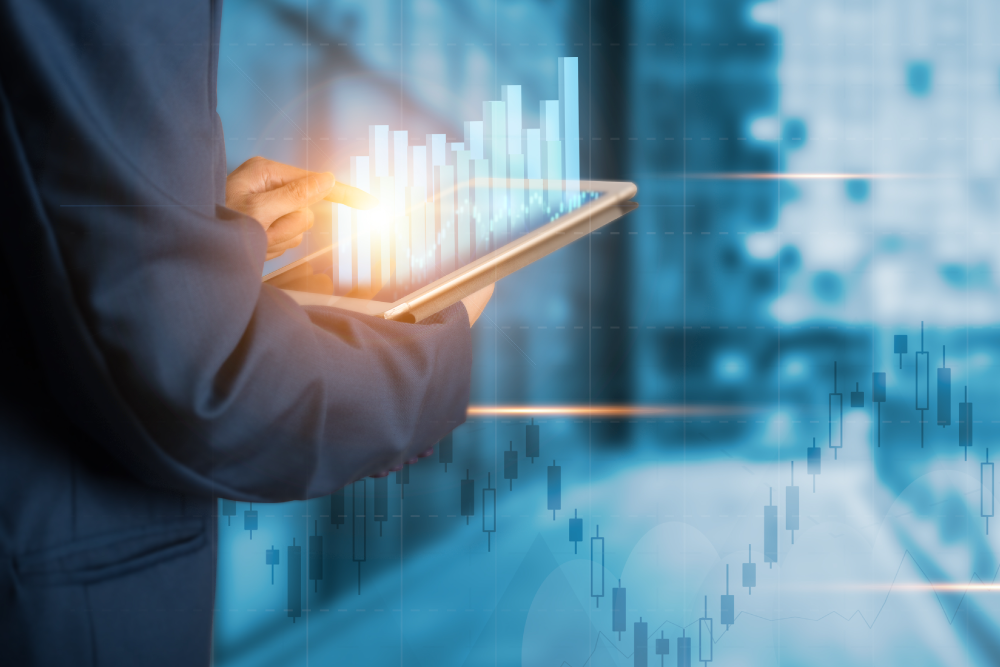 The Quiet Magic Of Compounding Interest
June 24, 2021
You're a small business owner. And you know you have a great product or service. But your business will only succeed if people know about you. It can seem hard to promote your small business when you've got limited financial resources and you're competing with major brands. But there are many easy, low-budget ways to get your name out there. So, what can you do?
Get a website
In the digital age, your website is the go-to place for existing and potential customers. However, not all small business websites are created equal. You want to design a customer-friendly website with a clear description of who you are, a listing of your services and products and your contact information. If you can incorporate an online shopping option in your website, that's even better.
Get on social media
This single step will increase your online presence, expand your company's reach and build your brand identity.
Build an email database
Email marketing allows you to reach a wide range of customers with minimal investment. By allowing customers to opt-in to your email list, you'll be reaching out to people who already have an interest in your product or service.
Get reviews
A whopping 88% of consumers trust online reviews as much as personal recommendations. Gently suggest to customers that they can review your business online. The more positive reviews you garner, the more likely new customers will be to patronize your business.
Have excellent customer service
A single bad experience can cause a customer to never return and to badmouth you to their friends and family. When dealing with customers, remember to respond promptly, be friendly, build relationships and listen. We may live in the digital age, but word-of-mouth recommendations remain critical.
Make advocates of your employees
It's not just your customers who can tell everyone about your business, your employees can do that as well. If your small business has a positive workplace culture, then your team members are much more likely to promote your products and services.
Form partnerships
We often hear that, in the world of business, it's eat or be eaten. However, there are many other small businesses that don't compete with yours and you can be more successful if you work together. Suppose you're a bookseller. Why not ask your neighbourhood coffee shop owner if you can sell some books in her shop? People who come in for coffee might buy a book. And people who come in for a book might buy a coffee. Everyone wins.
Offer discounts or free consultations
We all love a good deal. So why not give people an incentive to shop at your small business? You can even link these discounts to your social media or email marketing. For example, everyone who uses an online code gets a 10% discount on certain items.
Advertise
This one seems obvious. But with so many ways to advertise, you need to think about who your customers are so you can deploy the most effective strategy. Social media advertising is an inexpensive way to reach a wide audience, especially younger people. If your target market is a bit older, don't underestimate the value of print or direct mail advertising. Remember to evaluate the success of any advertisement campaign. If business increases after your Facebook ads, then your strategy is working!
Share Knowledge
Make a video, write a blog or create a 'how to' social media post. And you can accomplish all these tasks using just your phone. For example, if you sell beauty products, make videos on how to apply foundation, the best mascara brands and lipstick dos and don'ts. You're building a relationship with customers and ensuring that, when they're ready to buy beauty products, you're top of mind.
Don't Spam
No one wants to receive an email a day or see the same social media post over and over. Your communications with customers should be authentic, fresh and targeted.
Rome wasn't built in a day. And your promotions won't reach everyone in a day either. However, by implementing some of these strategies, you'll let more people know about how great your small business is.