How To Choose The Right Insurance Company
October 7, 2021
Five things to know before choosing a Motor Insurance Plan in Trinidad and Tobago
October 19, 2021
The Maritime Financial Group's Charity Effort Supports Girls in Need Through KIND
In August 2021, The Maritime Financial Group executed a company-wide donation drive dedicated to providing toiletries to several girls' homes in Trinidad and Tobago. The donation drive was completed with its NGO partner, Kids In Need of Direction (KIND), in mind as KIND's mission is to 'Empower children, Transform lives' by providing them with opportunities for holistic education and also improving their health and social development.

Approximately ten thousand dollars ($10,000) worth of supplies were donated by Maritime Team Members and this included toiletries such as soap, shampoo, conditioner, deodorant, toothbrushes and toothpaste, lotion, mouthwash and sanitary products.

Not only was the donation drive executed with the goal of supporting girls in need, but the drive also aimed to engage the Maritime Family in corporate social responsibility initiatives and provide an opportunity for them to make a valuable difference within their place of work.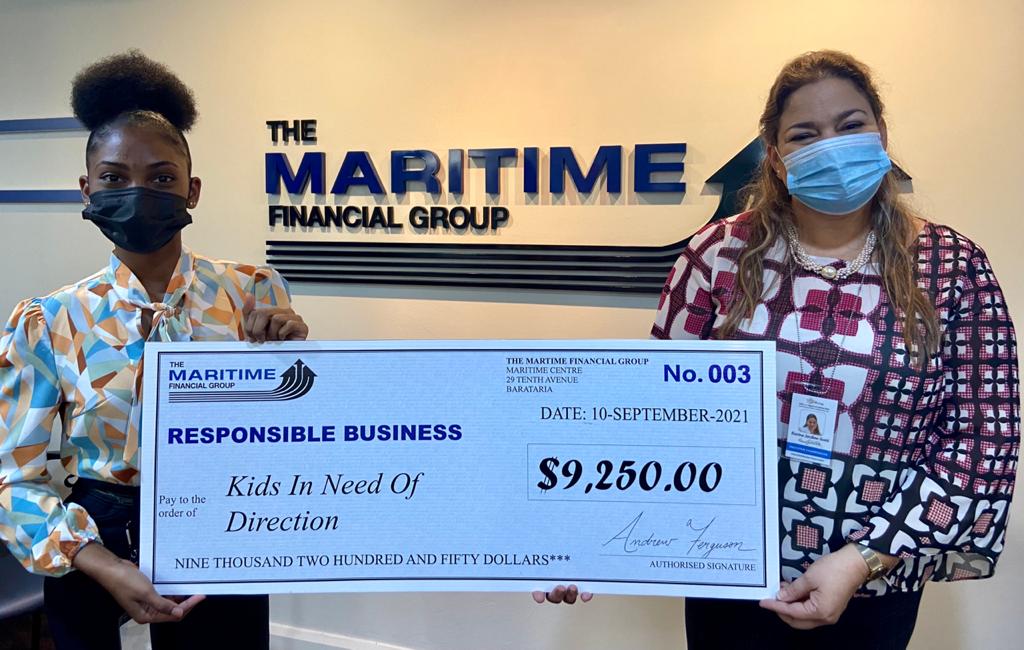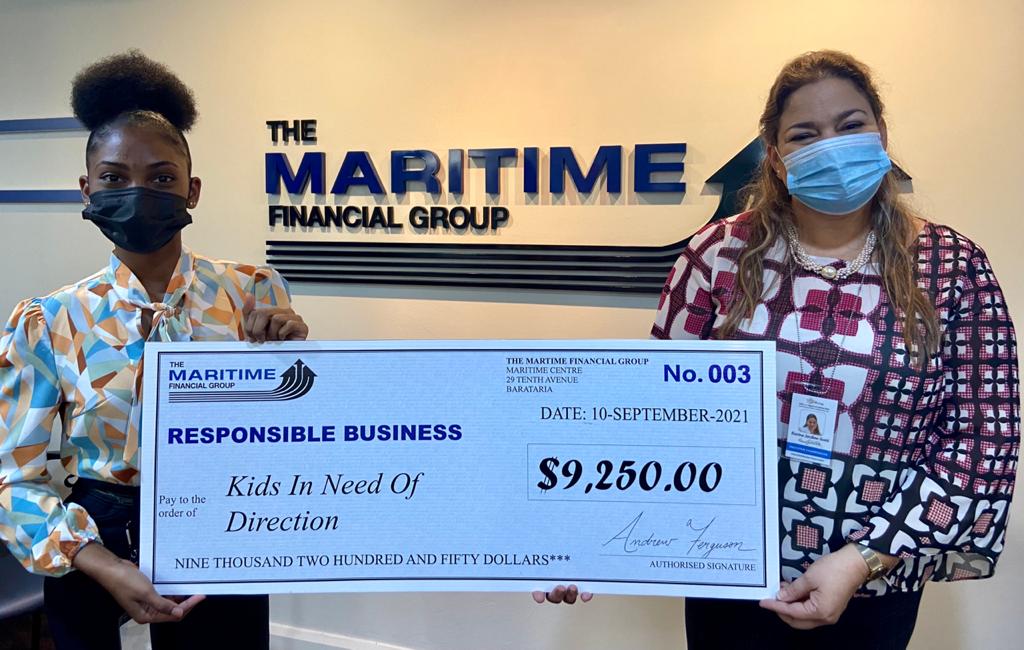 Additionally, Maritime Team Members donated three thousand dollars ($3,000) worth of Food Giant vouchers, which will be donated to COVID-19 relief drives executed by Maritime's other NGO partners.

This is the company's third donation to KIND for 2021. In June, Maritime donated ten thousand dollars ($10,000) worth of Food Giant vouchers to KIND's COVID-19 relief drive and in August donated $9,250 to the NGO's Mental Health Initiative, which provides mental health support for primary and secondary school children and their families.

The Maritime Financial Group sees itself as a good corporate citizen, committed to being a responsible business and improving the lives of children in Trinidad and Tobago. As the organisation continues its community outreach its focus remains on securing bright futures for those children and the next generation.